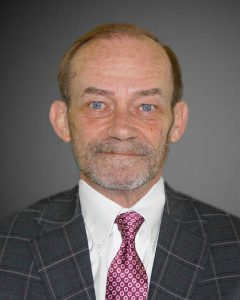 Bill Young, Director of Customers Services and Support, announced his retirement from the Management Council effective June 30, 2020.
Bill joined the Management Council in the early 2010s as a key member of the leadership team after serving as a senior consultant for seven years at the Office of Information Technology within the Ohio Department of Administrative Services. There he participated in the development of Ohio's enterprise architecture, IT policies, and related technology standards.
Known as the chief evangelist for excellent customer experiences across the Ohio Education Computer Network (OECN), Bill retires as the Director of Customer Services and Support division of the Management Council. During his tenure, Bill lead the Management Council's IT Service Management Strategy based on the Cherwell Service Management, which is used by over a dozen major K12 service providers across Ohio to support their customer service and support missions.
Bill was instrumental in creating customer support teams, such as Ohio K12 Help, that are dedicated to delivering timely and knowledgeable support for major K12 programs and applications used by teachers and leaders across Ohio. Under Bill's leadership, Ohio K12 Help has grown to include reliable support for programs used by educators state-wide including the Early Learning Assessment, Kindergarten Readiness Assessment, Roster Verification, and more.
Bill's thoughtful leadership and personable demeanor will be missed by all of us. On behalf of everyone at the Management Council, we wish you a long and happy retirement!